Twisted Fanatics
http://worldduh.com/2013/12/09/aust...ank-from-a-can-of-beer-he-dropped-in-a-river/
Australian man in agony with a killer belly condition after he drank from a can of beer he dropped in a river
A sip from a can of beer he'd dropped in a river was all it took for this grandfather to catch a mystery bug that made his stomach balloon.
John Macdonald, 60, was on the Brisbane River, in Queensland, Australia, was on a fishing trip in March last year when the 'tinny' slipped out...
CHINA - a 38-year-old man

leaped to his death

after an argument with his girlfriend who insisted they continue shopping. CCTV captured Tao Hsiao and his girlfriend in a mall in Xuzhou, Jiangsu province, east China where they had reportedly been shopping for five hours or so before he hit his limit.
Eyewitnesses said Hsiao could be heard telling his girlfriend that they already had more bags than they could carry, but she insisted on hitting one more store where there...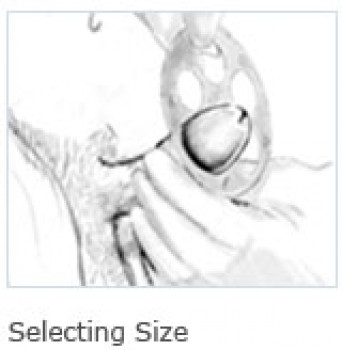 Rwanda's Ministry of Health announced a major nationwide expansion of non-surgical adult male circumcisions as part of its strategies to reduce HIV/AIDS infections. A device called a PrePex was recently cleared for use. It will enable up to 700,000 men between the ages of 15 and 49 to be circumcised across the country. The device could revolutionize the way traditional circumcisions are perceived and performed. It will also save lives
Six years ago, the World Health Organization and UNAIDS set a goal to have 20 million adult men voluntarily...
In another case of "Really? Someone actually did that?", a woman from North Dakota was discovered bleeding from her vagina, after a car accident, because the glass meth pipe she stuck in there had broke.
Yes, you read that correctly. According to The Smoking Gun, police officers responding to an accident found 26-year old Jeana Marie Smart had failed to appear in court on a recent drug charge.
The officers put Smart in the back of their car and were in the process of...
Public authorities in Mexico shared details of a gruesome case of the flesh-eating drug krokodil, the first to be officially reported in the state of Jalisco.
According to José Sotero Ruiz Hernández, an official with Mexico's National Institute of Migration, a 17-year-old girl in Puerto Vallarta presented lacerations to her genitals that she said were caused by her addiction to krokodil.
"The young woman who used this drug had an infection that had rotted her genitals. It wasn't sexually transmitted. She said she'd been using krokodil for the...
A Tribute to Paul Walker. Paul Walker's family appreciates the outpouring of love and goodwill from his many fans and friends. They have asked, in lieu of flowers or other gifts, that donations please be made to Paul's charity Reach Out Worldwide (ROWW). Donations can easily be made through their website at
http://www.ROWW.org/
.